Before I Jump into this I would like to apologize for not being on for a while, ive been riding dirtbikes more than bmx but today I got hit by a car! My $2000 pit bike is totaled, im messed up, I gotta pay a fine, and I cant drive anything not even my car til im 18 this really sux.. Back to bmx my first love! Besides I cant 180 flat on a dirt bike. On to the news thx for listening to me ramble on.
Wal-Mart's first 25/9 BXM Bike!!!
I was driving to walmart trying to find a parking spot when I saw a happy kid walk out the doors with a bike first I saw a 25 sprocket and then I looked at the frame I saw BIKE CO. and I first thought wow WalMart has Fit?
I went inside and went to the bikes. It wasn't a fit, it said Hyper BIKE CO. I thought hyper wtf?
http://www.walmart.com/ip/20-Hyper-S...i_sku=11065501
Walmart dose a nice job of giving all the details about the bike!
(PIC)
•\tMike spinner signature model
•\tMicro-Drive Front and rear sprockets
•\tAlloy Platform BMX Pedals
•\tRotator for 360 Degree Handle bar rotation
•\tMulti surface tires
99.99 Only at Wal-Mart!\t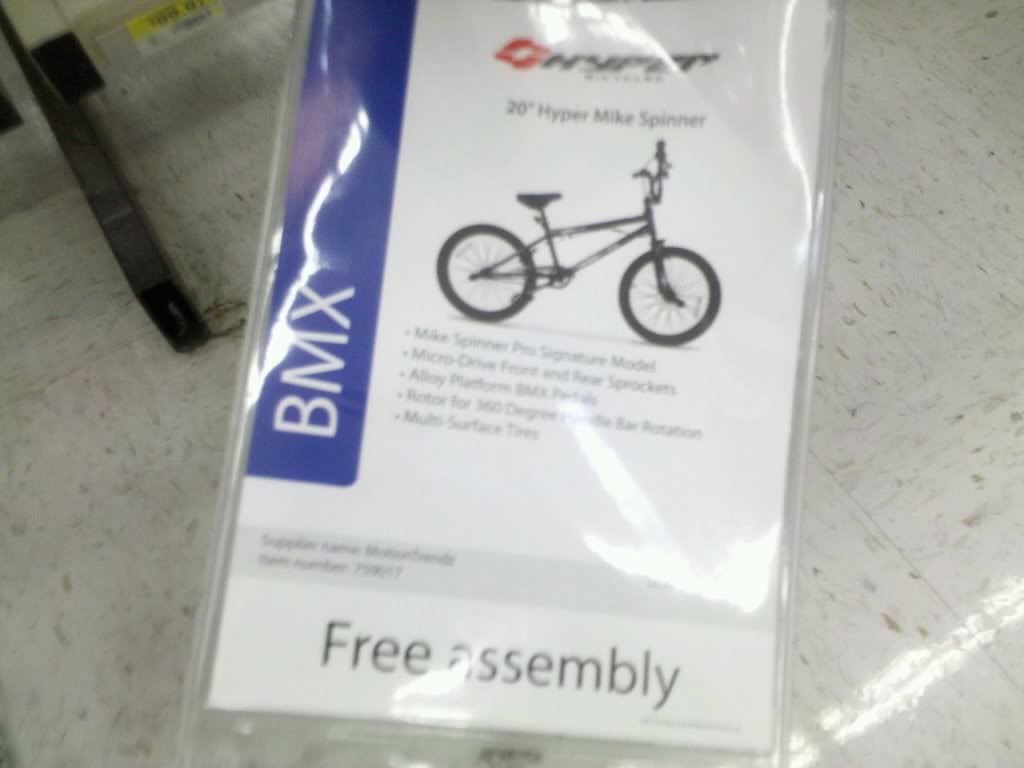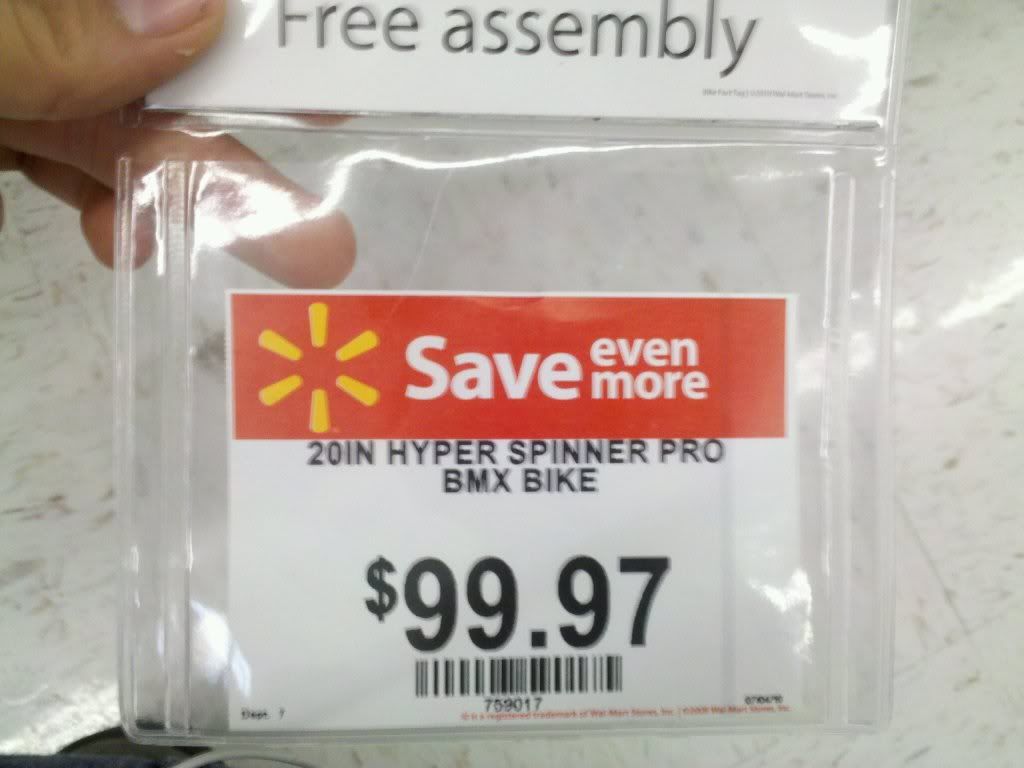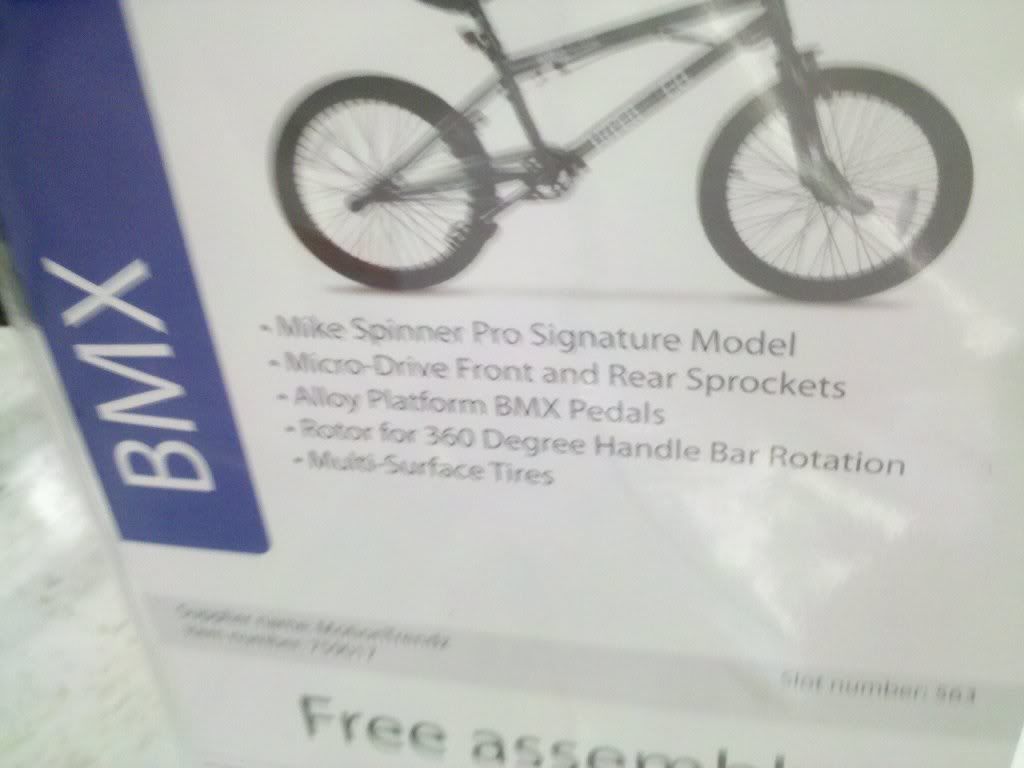 Front to back
Forks: Threaded forks don't look that strong but don't look bad
Headset: Standard Threaded
Bars: 2 Piece bars Don't look bad
Grips: have no clue they were soft they felt like felt grips but I kno they arnt.
Brake triggers: front and back Unbranded
Cables: unbranded
Gyro: black unsealed
Front wheel: 36 Spoke Generic rim might be double wall idk, unsealed 10mm hub
Tire: Duro idk what kind 75psi max
Pegs: both front screw on 10mm
Front brakes: Generic caliper brakes (small pads)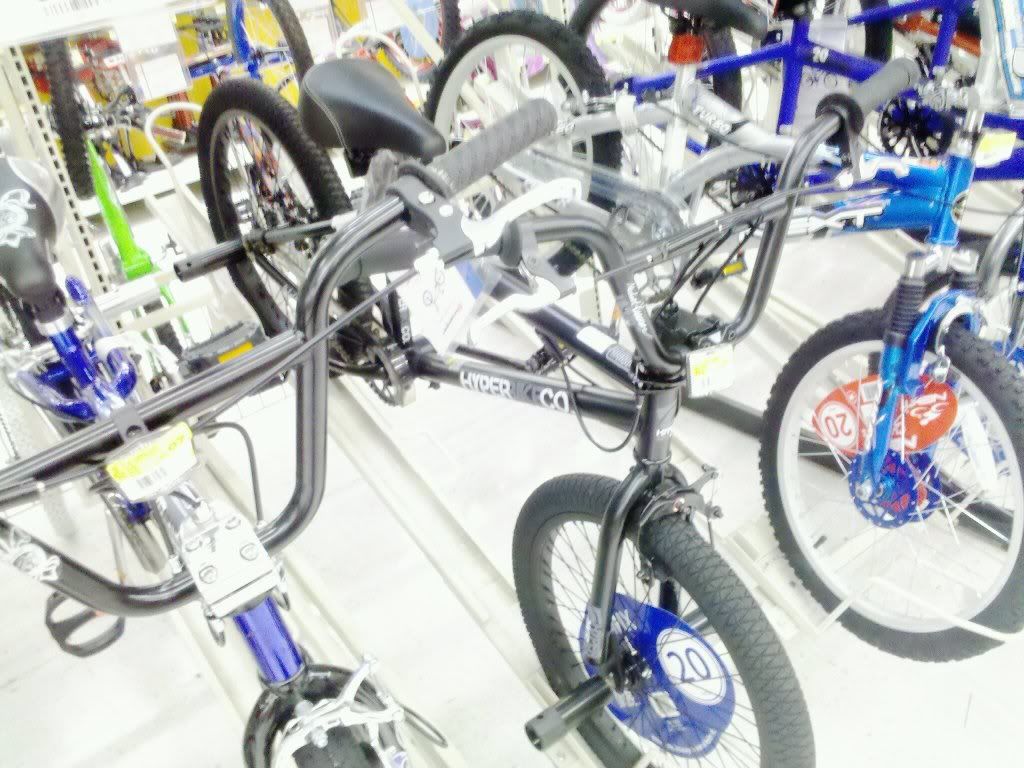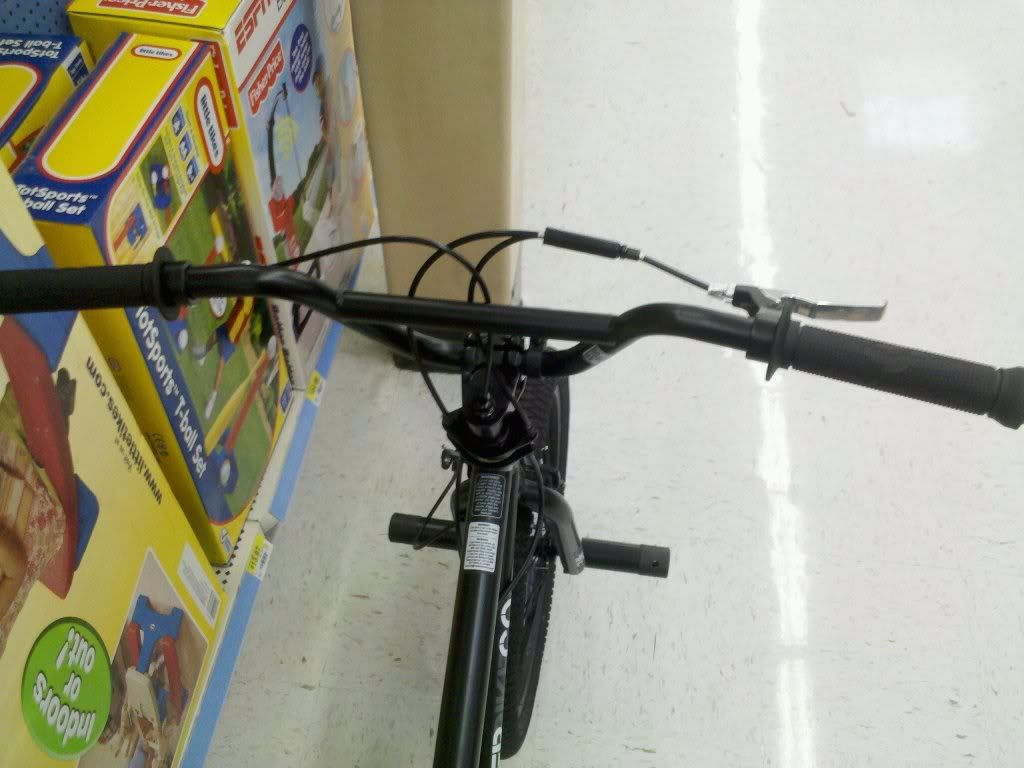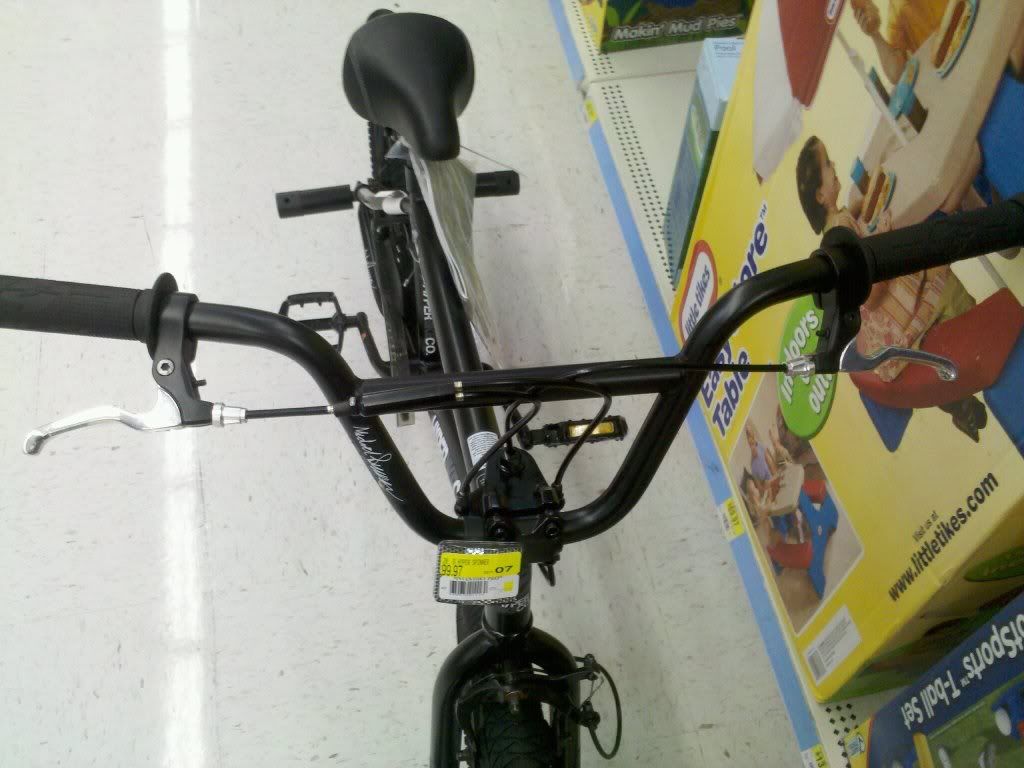 Frame: looks like 20"TT, American BB, Standard headset, 10mm dropouts, 1 gauntlet between down tube and head tube. Don't kno what medal it is probly steel might be cromo idk
Seat: Railed comfy when I sat on it (I bet the seat pole is very long)
Seat Clamp: Double bolt
BB: American unsealed
Sprocket: generic 25t! Not very thick looks like it will bend easy
Cranks: Generic 1pc crank (Too bad so close to a good bike)
Pedals: Metal platform pedals look like welgos but they are unlabeled
Rear wheel: 36 Spoke Generic rim might be double wall idk, unsealed 10mm cassette hub with 9t driver
Tire: Same Duro idk what kind 75psi max
Pegs: Same both screw on 10mm
Rear Brakes: Generic U brakes (good sized pads)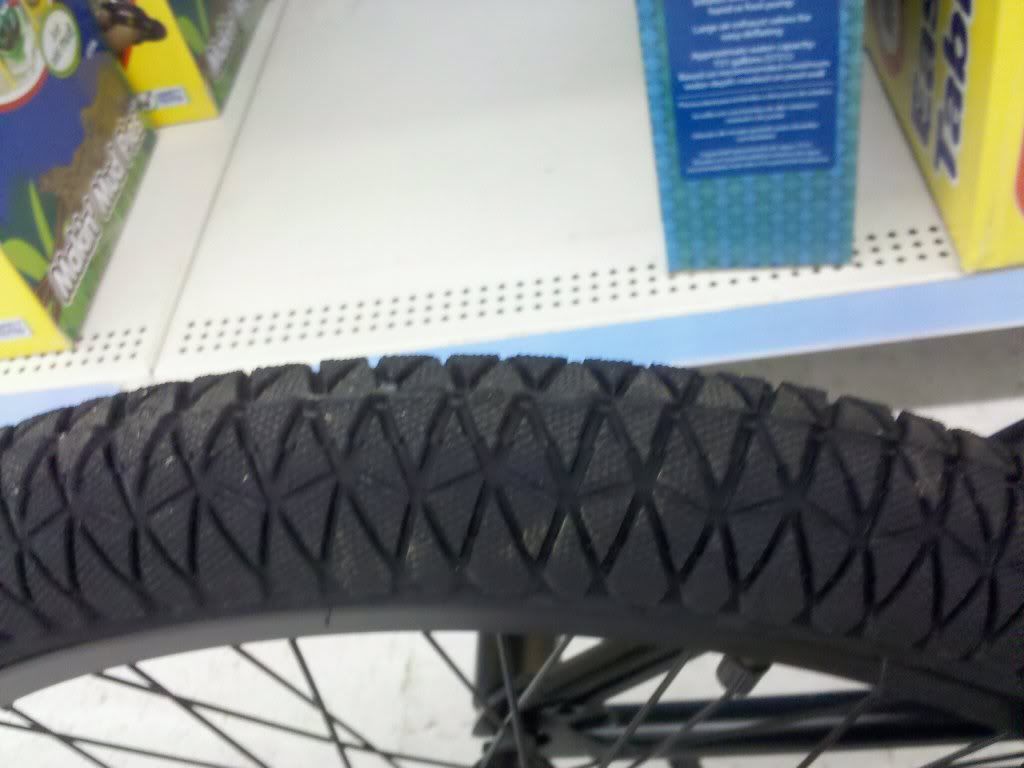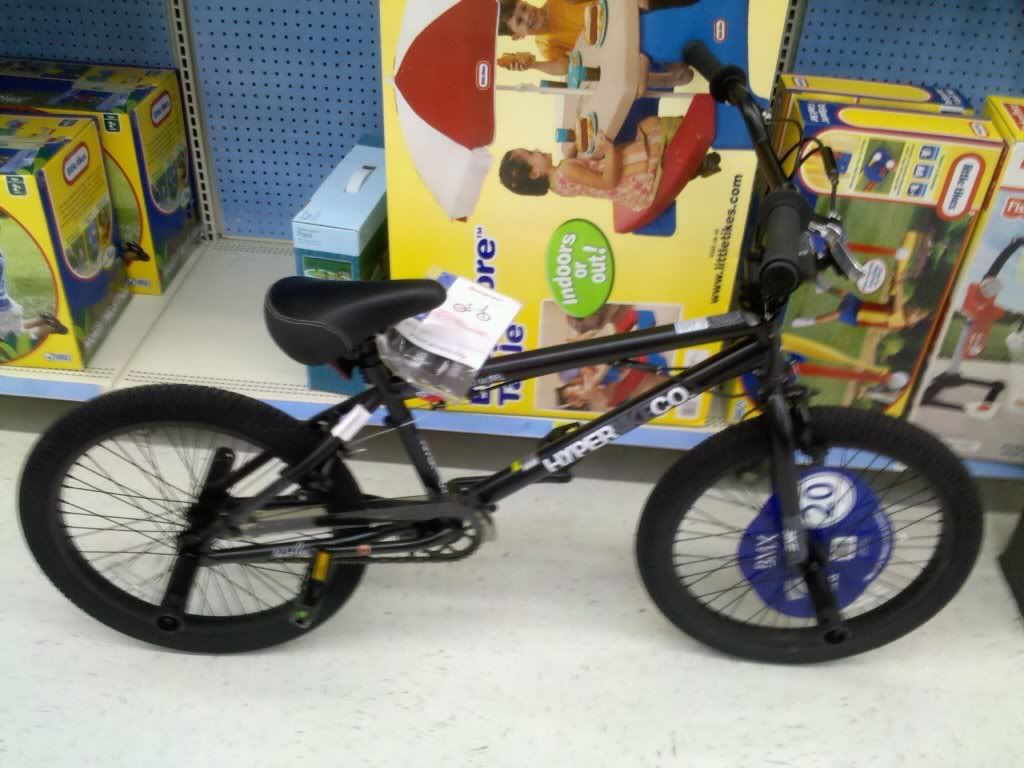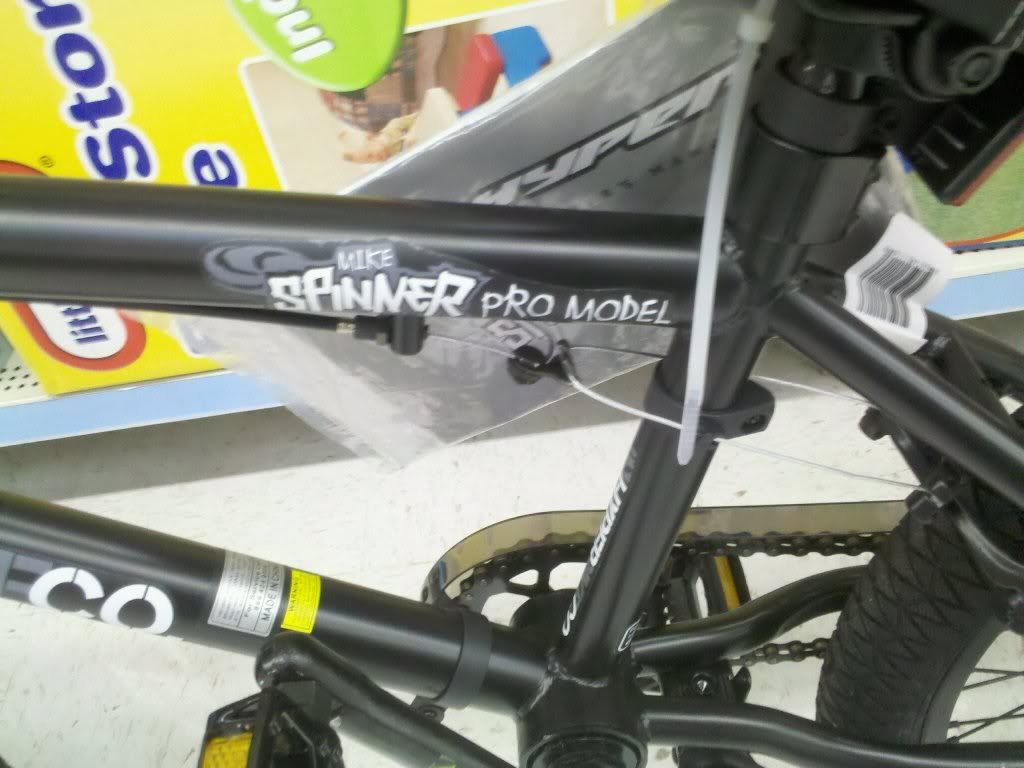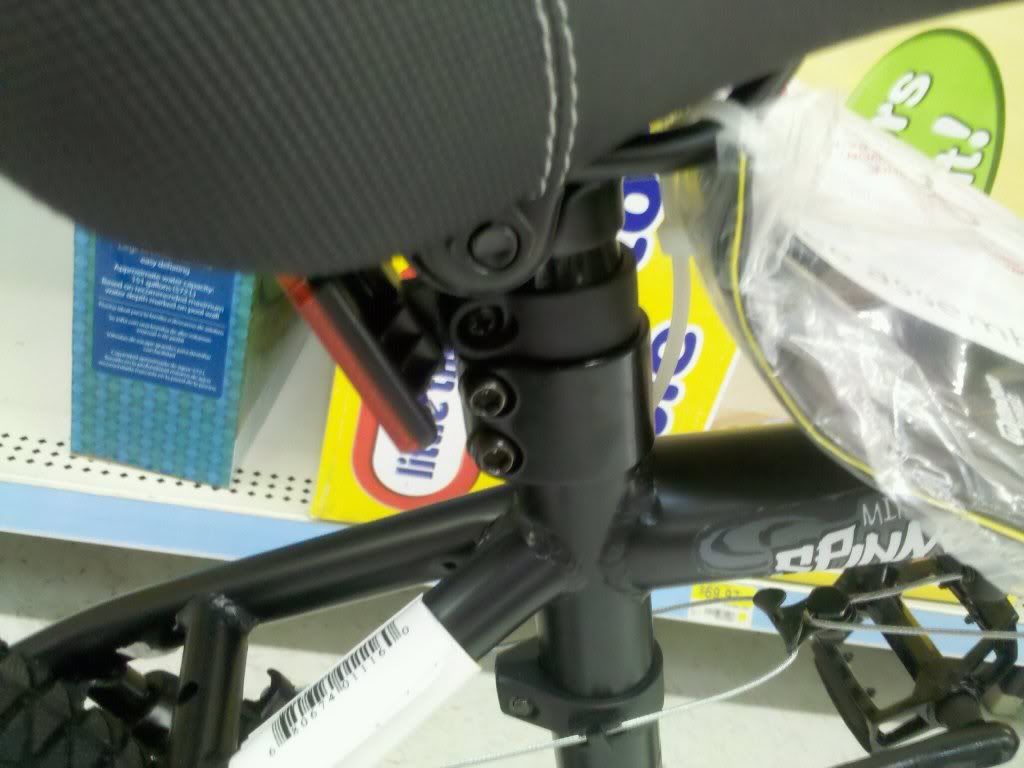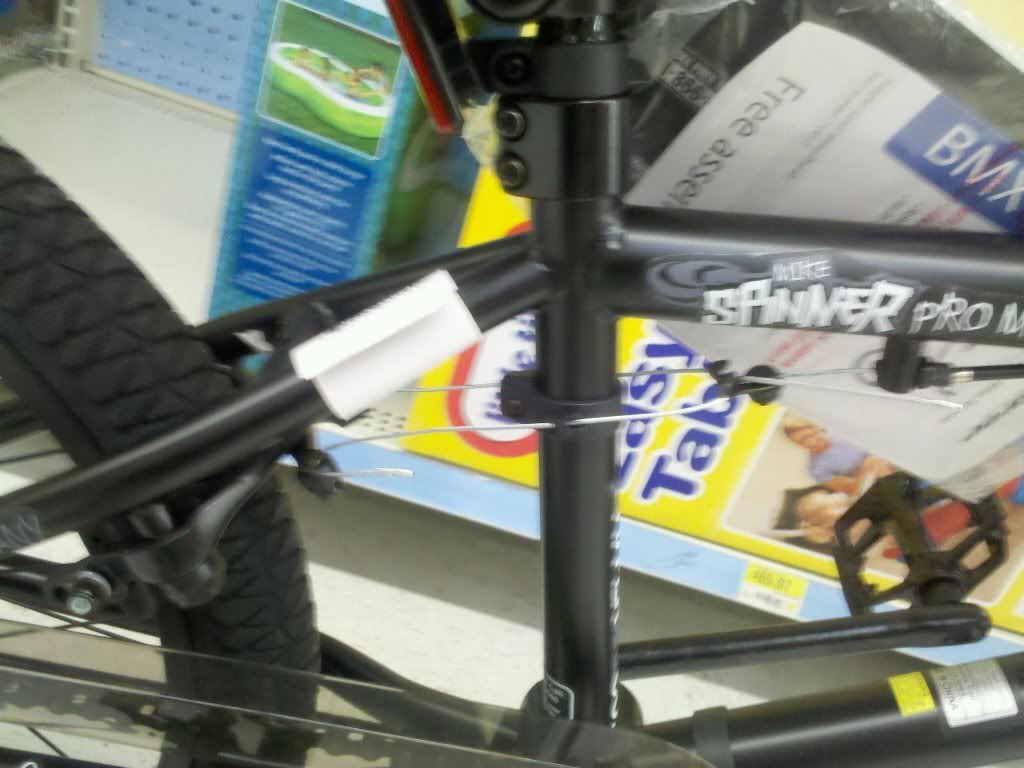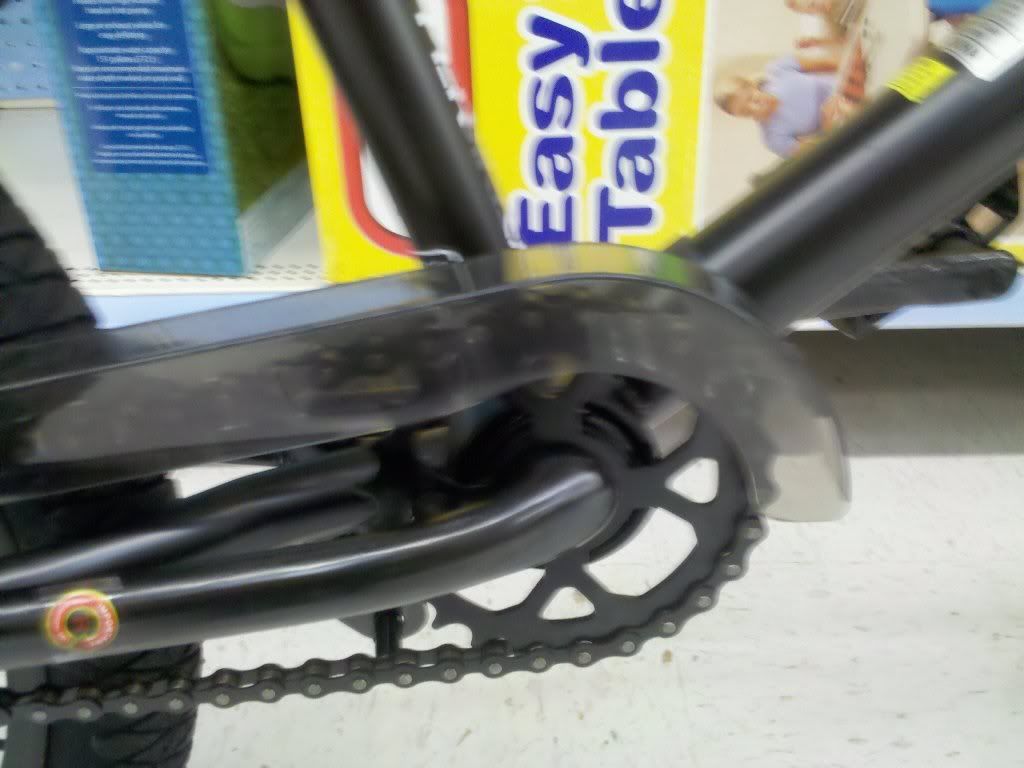 I have more pictures i can only upload 20 here so heres more
http://s876.photobucket.com/albums/a...%20New%20bike/
Over all: idk I wouldn't get it. I wouldn't feel safe with a 10mm rear axle and 1pc cranks
Still very good for a walmart bike!